Acacia pendula
With an increasing awareness of the effects of the heat island effect and importance of suitable plantings within our urban areas, Botanix Plant Supply is growing an extensive range of trees that are well adapted to this purpose.  
One such tree is Acacia pendula, also known as Weeping Myall. Quick to establish and long-lived, Acacia pendula is a useful small tree to approximately 10m high by 6m wide.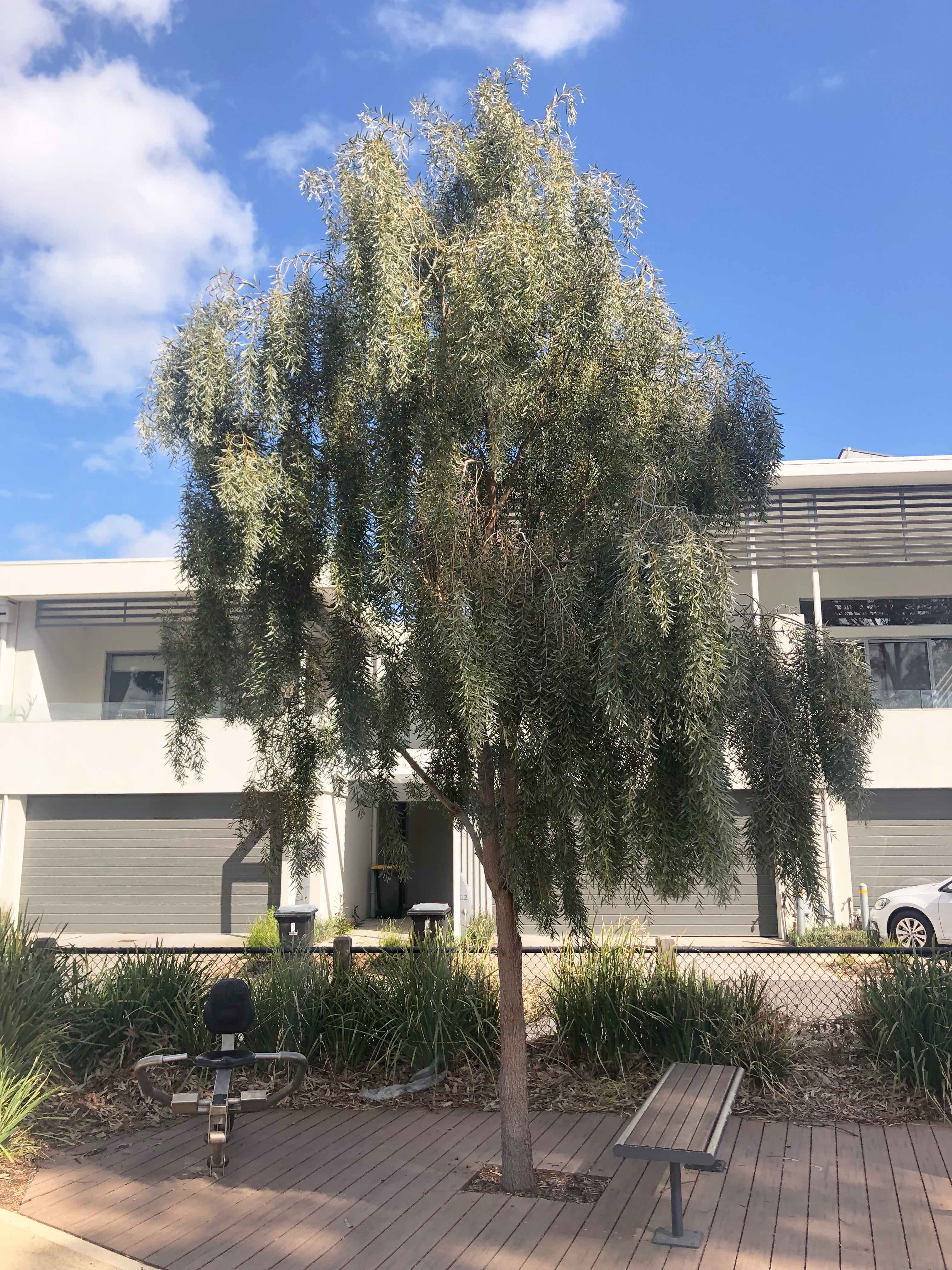 Native to areas of minimal rainfall west of the dividing range. A.pendula has a ride natural range from South Australia, Northern Victoria, through western NSW and into south western parts of QLD.
Acacia pendula is extremely adaptable to a range of soil types and has wide environmental tolerances including being able to stand periods of drought and frost. While preferring free drawing alluvial soils, A. pendula also grows in heavy clays. 
Acacia pendula has extensive uses as a shade tree in parklands or as street trees where extremely hardy and uniform specimens are desired. 
The silver green foliage colour and gently weeping, pendulous habit of A.pendula, also makes it a welcome feature amongst the monotony of greens often found in our urban landscapes. 
Botanix Plant Supply are currently growing Acacia pendula in 35L air-pruned pots, although looking at extending their availability to 70L pot sizes in 2020.

Plant Details
Category
Tree – Evergreen
Mature Size
Height – 10m
Canopy – 6m
Provenance 
Native