Backhousia citriodora
The Lemon Myrtle – Backhousia citriodora is a great native subtropical / tropical tree or shrub suited to protected areas. In Victoria it may attain a height of approximately 5m and has uses as a small shade tree or screening plant.
The scented evergreen foliage responds well to clipping and like Bay Trees has culinary and medicinal uses.
Large clusters of white flowers are also a feature though spring and summer and have use in honey production.
Backhousia has potential to work in native style gardens or with its lush foliage; blend seamlessly into a more exotic planting palette.
Best in protected positions, Lemon Myrtle will however tolerate light frosts and short periods of drought. 
We produce backhousia in 40cm and 70L containers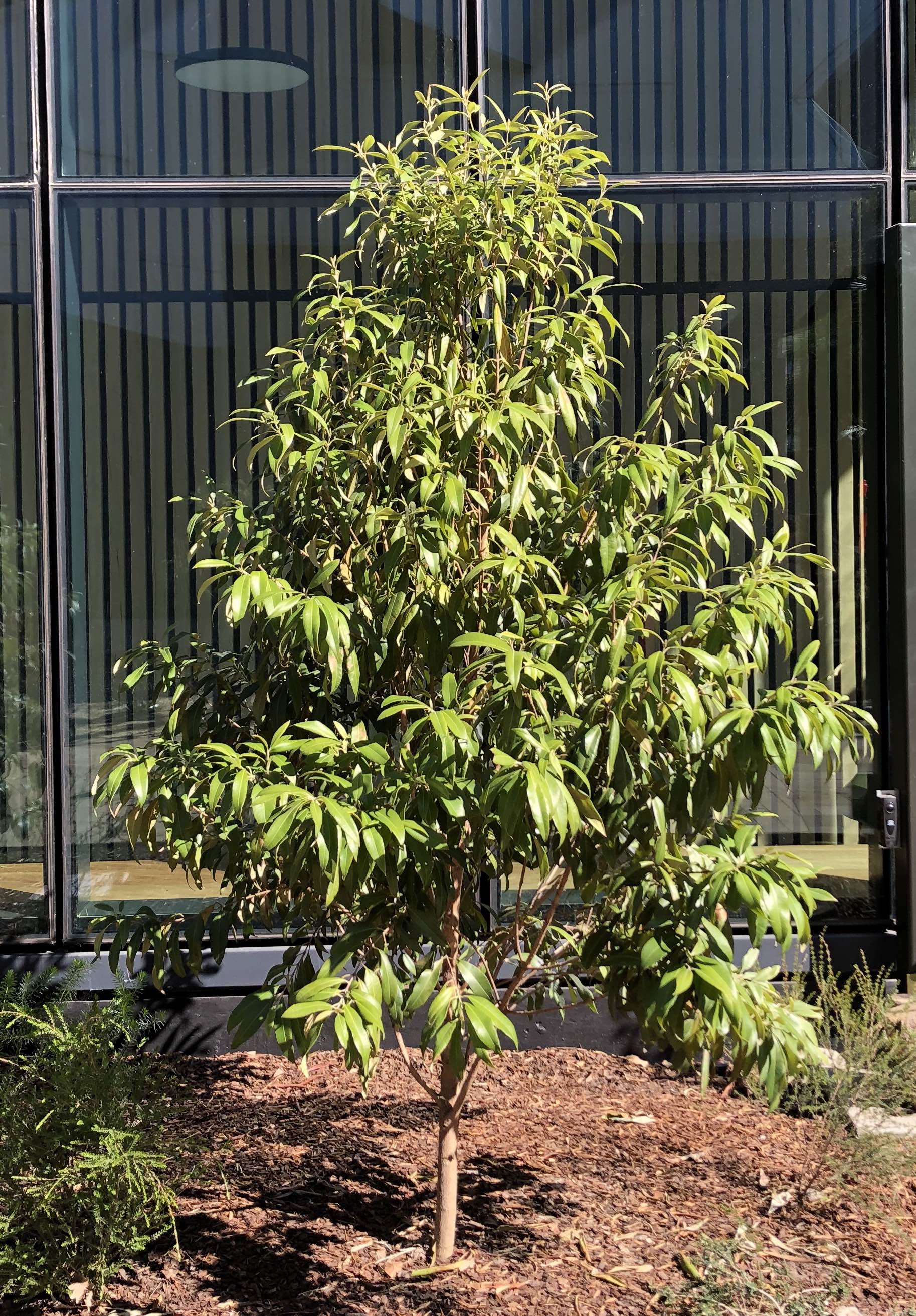 Plant Details
Category
Tree – Evergreen
Mature Size
Height – 5- 10m
Canopy – 3-4m
Provenance 
Native