Eucalyptus gregsoniana
Dwarf gums are becoming more-and-more popular in our urban landscapes. 
In residential gardens, many designers are utilising smaller growing gums to achieve a naturalistic design intent without the concern of a large growing and unruly tree. Eucalyptus gregsoniana is one such tree, A true dwarf snow gum which attains a mature height of only 5m.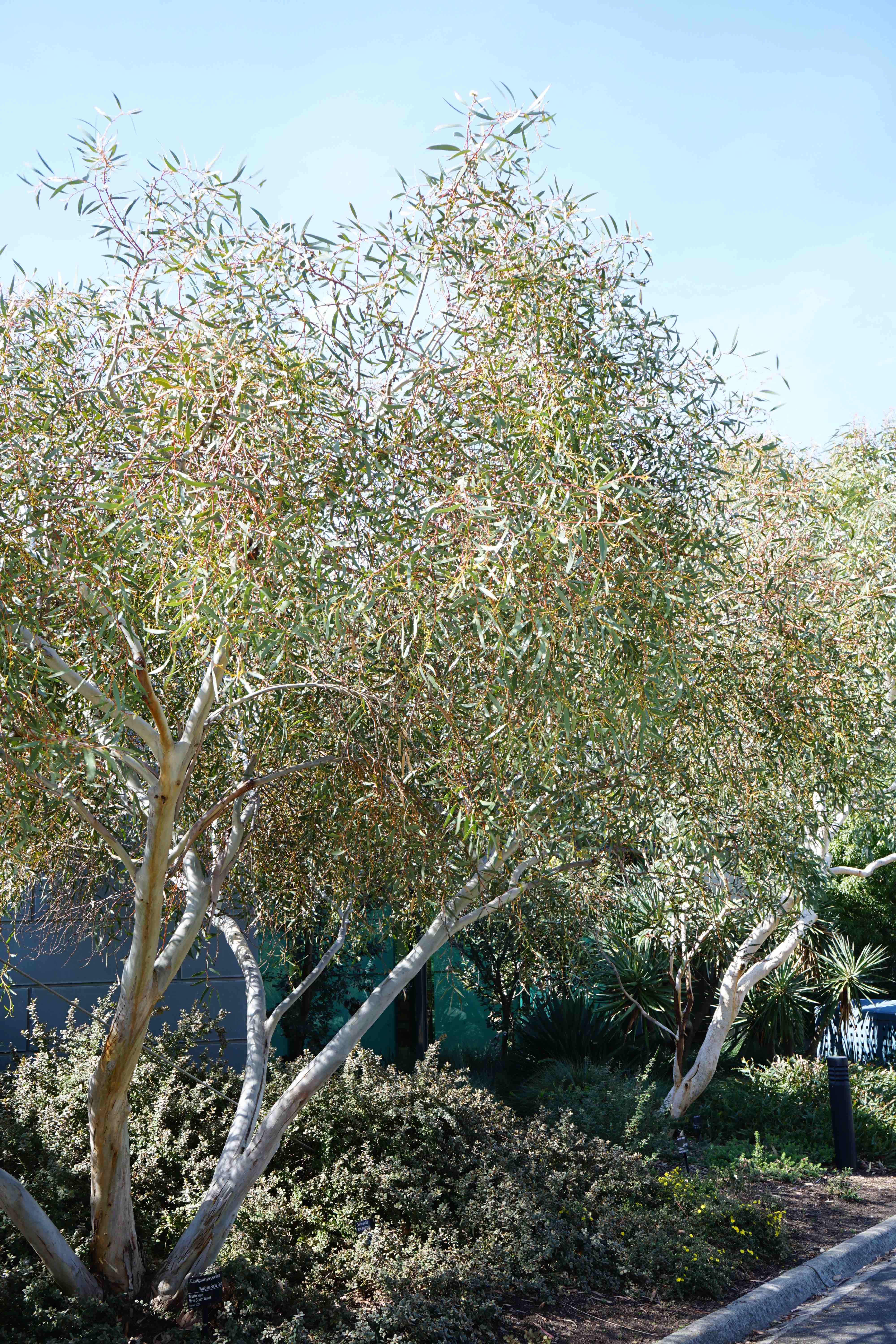 We have been growing E gregsoniana for years, however it's not until recently do we believe it has been getting the attention it rightly deserves. 
E. gregsoniana is an attractive small tree with muted green foliage contrasting with red stemmed new growth. This foliage has a gently weeping nature.
Small white flowers develop through spring and summer, an attraction for nectar feeding birds and insects. 
Like it's larger cousin; Eucalyptus pauciflora (Snow Gum), E. gregsoniana develops a smooth white-grey trunk with bark that sheds in ribbons. 
E. gregsoniana can develop a natural multi-trunked mallee habit or a grow with a singular trunk when desired in cultivation.
An extremely tough tree, both drought and frost tolerant, E. gregsoniana's natural range extends through the NSW Blue Mountains to the Southern Highlands.  
As a street tree; E. gregsoniana also shows incredible promise with its compact mature size and adaptability to a range of environments. 
Botanix Plant Supply has a number of batches of E. gregsoniana under cultivation and ready for planting season 2020. These being produced in 35L air pruned pots (40cm equivalent).
For more information on Eucalyptus gregsoniana or our full selection of products and prices please feel free to contact us.
Plant Details
Category
Tree – Evergreen
Mature Size
Height -5m
Canopy – 4m
Provenance 
Native