Eucalyptus cinerea 'Silver Shadow'
Botanix is recognised as a specialist grower of semi-advanced grafted gum trees.
These are premium products, hand grafted onto specially selected
rootstocks, which limit mature size, guarantee flower colour, and enables planting in a wide range of conditions.
'Silver Shadow' is a grafted selection of Eucalyptus cinerea and a new favourite that Botanix has been trialing over a number of years.  In the public domain, this tree has incredible potential in parkland and street plantings.
In May 2014, Botanix Plant Supply supplied a number of 'Silver Shadow' for a reserve planting in Melbourne's south east.  After 5 years growth the results are fairly impressive. Planted from a 40cm pot the trees are now approximately 5m in height with a generous canopy and trunk calliper.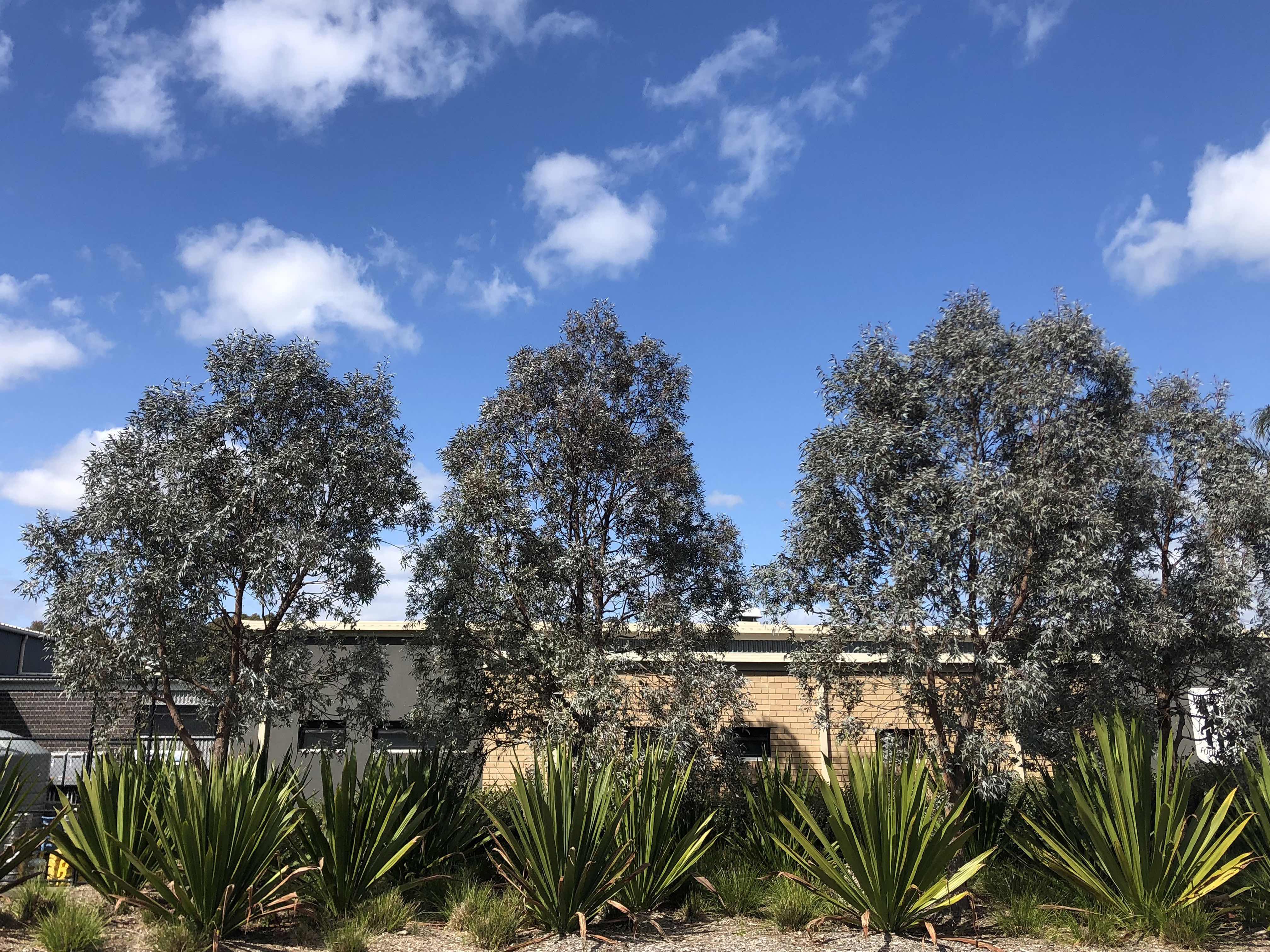 Rough fissured bark is now developing and offsets nicely with the softly weeping foliage.  The trees have also retained the silvery blue foliage colour which makes this tree so desirable in the landscape. This silver colour works so well in contrast with strong greens at ground level.
The trees also display a uniform growth habit with evenly balanced canopies an indication to one of the benefits of grafted selections.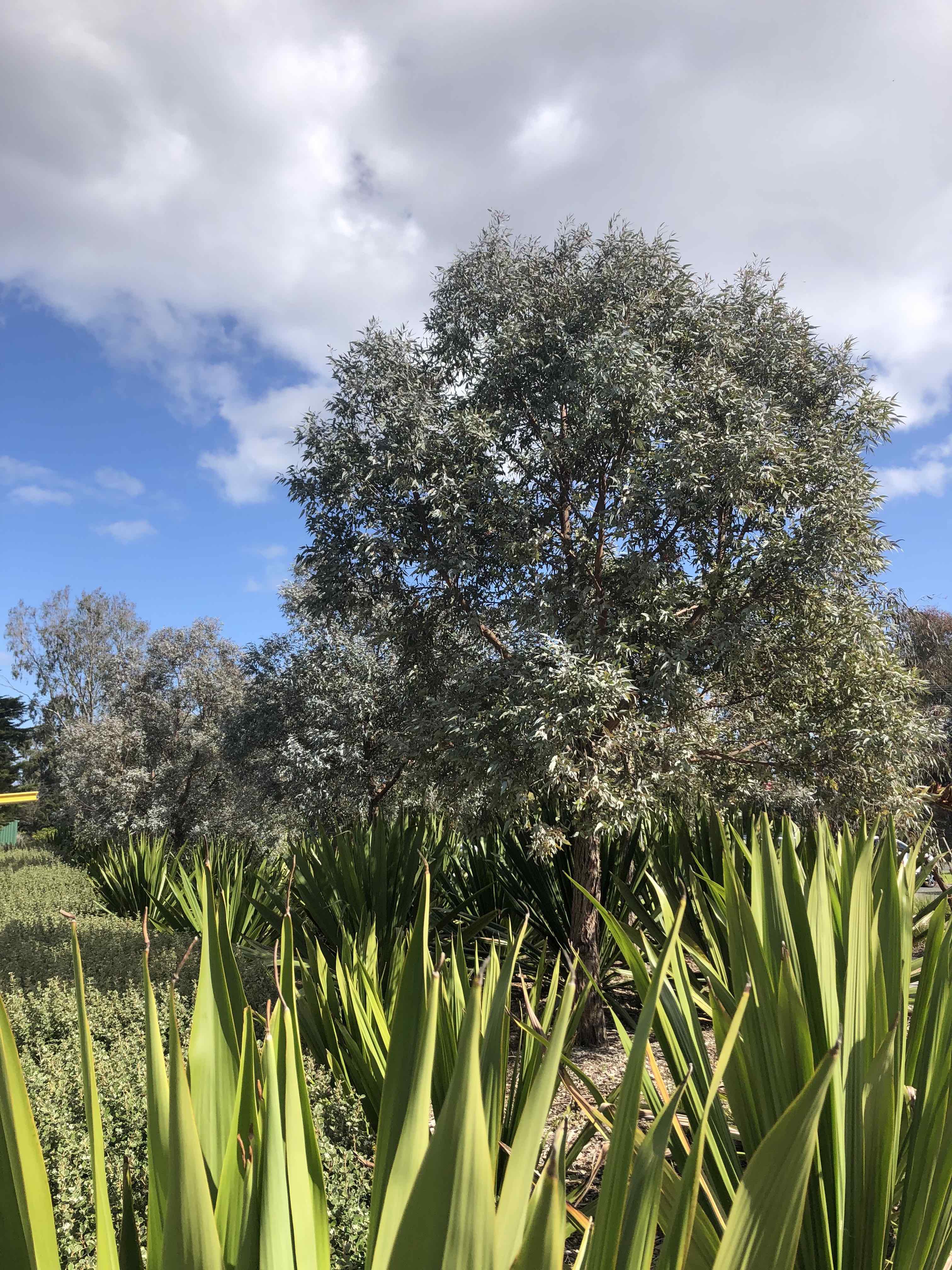 'Silver Shadow is likely to attain a mature height of 10-12m with a canopy of approximately 8m. This makes 'Silver Shadow' a nicely compact tree for urban environments where low maintenance and water requirements are desired.
Highlights & Features
Compact mature size
Silver Coloured Foliage
Uniform growth and habit
Extremely hardy in the landscape
Plant Details
Category
Tree – Evergreen
Mature Size
Height – 10-12m
Canopy – 6-8m
Provenance 
Native